Tests / Quiz / Quizz de culture générale > quiz n°27016 : Cinéma - Genres (en anglais)




Cinéma - Genres (en anglais)
What's a film genre ?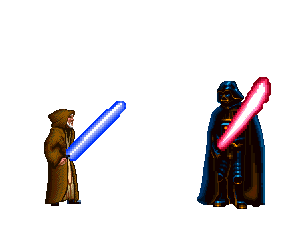 A genre is a generic category for classifying films according to shared themes, styles and narrative structures (examples : westerns, dramas, comedies).
However, some films are difficult to categorize. We can mention the 'Gremlins' film, for instance. It is regarded as being a fantasy film, but there are lots of horrific ingredients in it. And it also manages to combine horror with comedy. It is a family classic.

In the list below, each film belongs to a specific genre... Which one ?


Intermédiaire

Tweeter Partager
Quiz "Cinéma - Genres (en anglais)" créé le 21-09-2007 par izzy avec le générateur de tests - créez votre propre test ! [Plus de cours et d'exercices de izzy]
Voir les statistiques de réussite de ce test de culture générale 'Cinéma - Genres (en anglais)' [Sauvegarder] [Charger] [?]







---
Fin du test/quiz/quizz Cinéma - Genres (en anglais)
Tous les tests de culture générale
| Plus de cours et d'exercices de culture générale sur les mêmes thèmes :
Films de cinéma
|
Séries et films
Un quiz / test gratuit de culture générale (tags: me-film cinema )